Charaka Jayanti Celebration 2019
Submitted by

hospitaladmin

on Tue, 08/06/2019 - 13:10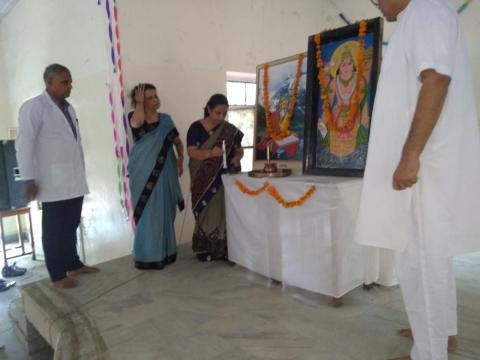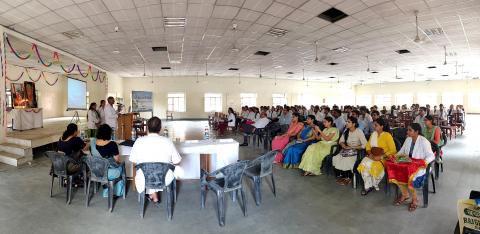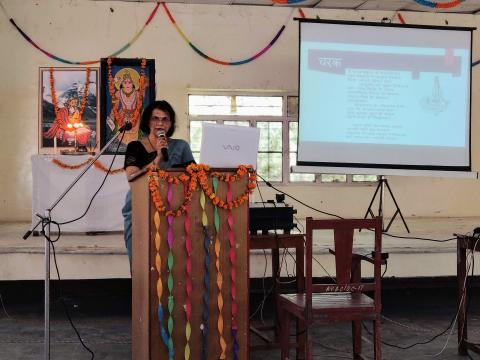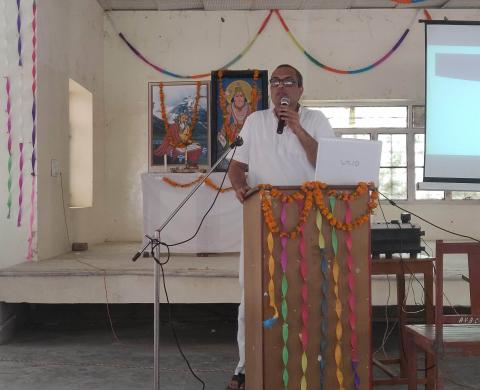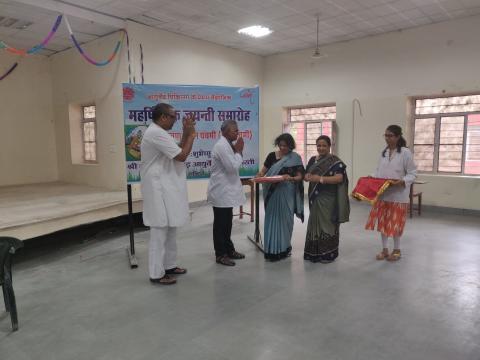 Speaker and Chief Guest: Dr. Nishi Arora
Dignitary: Mr. Himanshu Dugar, President, Gandhi Vidya Mandir
Faculty Coordinators:
Dr. Ravindra Chaudhary, Principal, SBLD Ayurveda Vishwa Bharti
Dr. Sunita Gupta, HOD, Department of Maulik Siddhant
Date & Time: 05.08.2019 at 11.30 AM
Venue: Auditorium, SBLD Ayurveda Vishwa Bharti
Audience: UG scholars and faculty members
Comparers: Mokshda and Keyuri
On the occasion of Charak Jayanti a programme was held by the college. The function started with the welcoming of the guests followed by Deep Prajwalan and Dhanvantari Vandana. A welcome note was given by the principal Dr. Ravindra Choudhary after which Piyushika Sharma gave a brief biography of Maharshi Charak. The talk began with the introduction and welcoming of the chief guest by Dr. Sunita Gupta.
Dr. Nishi Arora, associate professor A&U Tibbia College and hospital  MD, PhD (Ayurveda), MA Sanskrit (Darshan), Masters in counseling and family therapy.
She spoke about the Indian culture, various aspects of cause and treatment of disease and certain fundamental keynotes of chikitsa sthaan.
Following that Mr. Himanshu Dugar spoke about how the present generation must advance more to further improve the works of former age.
The session was concluded with a hearty thank-you note by Dr. Sunita Gupta and the presentation of memento to Dr. Nishi Arora.