Expert Lecture By Prof. Dr. K. Nisteshwar
Submitted by

hospitaladmin

on Fri, 09/27/2019 - 09:31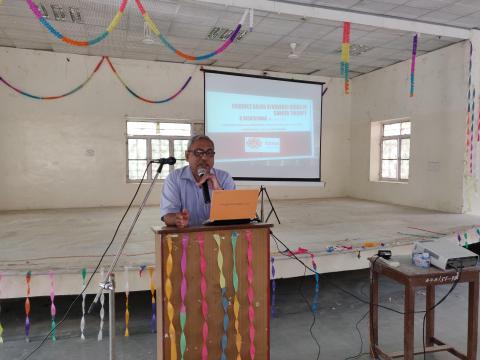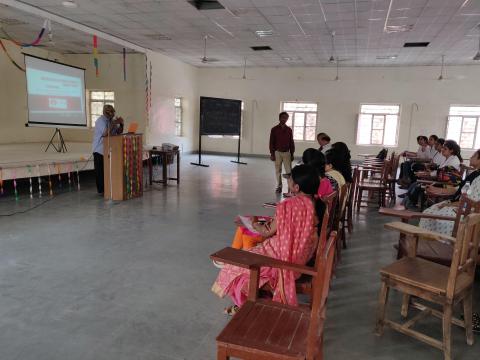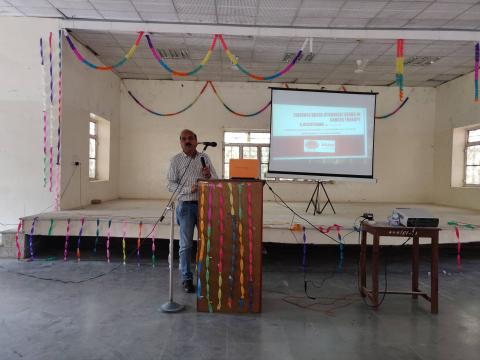 Speaker and Chief Guest: Prof Dr. K Nishteshwar
Topic: Evidence based ayurvedic herbs in cancer therapy
Faculty Coordinators:
Dr. Ashok Gupta,HOD, Dept Of Roga nidana and vikruti vigyana SBLD Ayurveda Vishwa Bharti
Date & Time: 26.09.2019 at 11.00 AM- 12.30PM
Venue: Auditorium, SBLD Ayurveda Vishwa Bharti
Audience: UG final yr students and faculty members
Prof Dr. K Nishteshwar a renowned personality in the feild of ayurveda and HOD in Dept. of Dravya Guna at SBLD Ayurveda vishwabharati spent time from his busy routine to enlighten the students and faculty about the cancer research in the feild of ayurveda. He emphasised on the use of many single drugs which are scientifically proven to have anti cancerous effect. He threw light on the problem statement of cancer globally and the need of ayurveda in managing the condition. Ayurveda should be used as a tool of prevention in high risk and suseptable population for cancer and not only be used with the insight of treatment of termincal cases told Dr. Nishteshwar.Audience applauded sir for his contribution in cancer research. Dr. Nisteswar concluded his lecture by quoting Acharya Sushruta- "the potency of drug depends on the collection time, land, position of stars and the part used. We should search for herbs in places like temples, ponds, lakes, forests etc". Dr. Ashok Gupta in the end thanked Dr. Nisteshwar for providing this vital informantion to us and thanked the faculty members and students for their active participation.